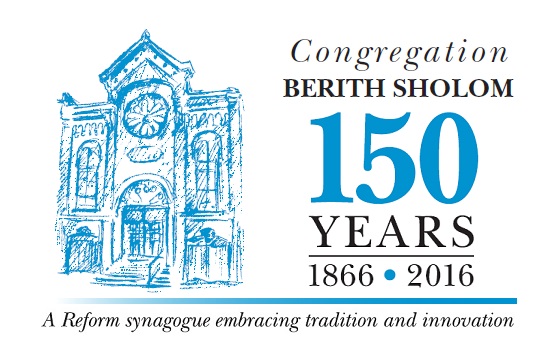 Shabbat Bulletin
June 17, 2016
12 Sivan 5776
Candle Lighting 6/17 - 8:18 PM
Havdalah 6/18 - 9:29
PM
Email for Co-presidents Karen Klevanosky & Ferne Dutkin:

This email address is being protected from spambots. You need JavaScript enabled to view it.
Email for Ritual Committee:

This email address is being protected from spambots. You need JavaScript enabled to view it.
Email for Lev b' Lev:

This email address is being protected from spambots. You need JavaScript enabled to view it.
Cindy Wagner, Office Manager
Office Hours: M - F 10-4 pm
Services and Meetings in Our Synagogue
| | | |
| --- | --- | --- |
| June 16 | Noon | Torah Study - At the Rensselaer Public Library |
| June 17 | 7:00PM | Shabbat Service |
| June 22 | 6:00 PM | Annual Meeting |
| June 23 | Noon | Torah Study - At the Rensselaer Public Library |
| June 24 | 7:30PM | Shabbat Service Magnificient 7 will be leading services on that date |
Yahrzeits From Our Memorial Wall
---
Sidney E. Sherman 6/11/2012, Pauline R. Gutmann 6/13/1993, Norman Lipsky 6/14/1991,
Syvia K. Cohen 6/15/1988, Harriet M. Ksensky 6/15/1952
---
Annual Congregational Meeting
Wednesday, June 22, 2016 at 6:00 pm
The Annual Meeting is your opportunity to get involved!
Help us celebrate our accomplishments and set the course for next year and beyond.
Please mark your calendar and plan on attending.
Election and Installation of Officers and Trustees

Co-presidents' State of the Congregation

Review and approval of the budget for the 2016-2017 fiscal year

Annual reports from Rabbi Gordon, Officers and Committee Chairs
​and
Open Forum for YOU, the Members of our Congregation
Do you have ideas? Want to volunteer? Have specific concerns or questions? Please email your co-presidents in advance:

This email address is being protected from spambots. You need JavaScript enabled to view it.




A light dinner will be served. Come early and schmooze!
---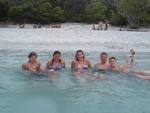 Shabbat at the Lake
Camp Ce-Da-Ca
Friday, July 1, 2016 4:30pm
Enjoy swimming and canoeing at a pristine private lake, a potluck dinner, and Shabbat Services "under the stars" led by Rabbi Gordon, at Camp Ce-Da-Ca (aka Camp Olam) in Grafton. Of course, Temple Beth El members are invited to join us.

At 4:30 PM, the gates open for family fun.

Swimming at the private beach (lifeguards on duty), boating, and fishing.

Changing rooms and bathrooms are available.

At 6:00 PM, we'll share a potluck dinner. Please bring a dairy and/or pareve food item to share. Please include a serving utensil.

Services begin at 7:00 PM.
VOLUNTEERS NEEDED for coordination of food items, for set-up and for clean up. Please e-mail Cindy Wagner at

This email address is being protected from spambots. You need JavaScript enabled to view it.

to volunteer.

Please RSVP to

This email address is being protected from spambots. You need JavaScript enabled to view it.

with the number of adults/children coming.

THERE WILL BE NO SHABBAT SERVICES AT BERITH SHOLOM ON JULY 1

Don't miss this happy and always-popular evening.
---------------------------------------------------------------

DIRECTIONS TO CAMP CE-DA-CA:
Take I-787 to exit for Rte. 2. Take Rte. 2 up through South Troy and into Brunswick. Continue on Rte. 2 past Rte. 278 and the Brunswick/Tamarac Schools. From the sign: "Town of Grafton" proceed exactly 2 miles to a RIGHT onto Dunham Reservoir Road (there is a small sign "Camp Olam"). If you hit Grafton Lakes State Park, you've gone too far. Follow Dunham Reservoir Road about 1.1 miles. You'll pass Martin Dunham Reservoir on left; shortly thereafter, turn RIGHT through gate - you're at Camp Ce-Da-Ca!
---
Troy Jewish Community Religious School Needs You!
Facilitators are needed for "Let's Learn Hebrew Side "
a one on one computer assisted Learn to Read Hebrew Program

Each student in grades 3 and 4 and new students to grades 3-7 needs a facilitator( 15 student this year)
Learning sessions are 30 minutes each on:
Wed evenings during Hebrew School ( 5:30-6:45 pm)
and/or Sunday mornings during Hebrew School (9:30-12 noon)

If you know the Hebrew Alef Bet and can read Hebrew you can be a facilitator.
Please contact: Jayne Architzel, TJCRS Principal

This email address is being protected from spambots. You need JavaScript enabled to view it.


518-330-7605

---
Jewish Heritage Night at Valley Cats July 17th, 2016


Gates open at 3:00 pm,

game starts at 5:00 pm

They will be offering discounted group tickets for this game as well as options to add on a picnic or loaded tickets. They will also have various kosher food options available at one of the kiosks!

Please contact Cindy in the office if you would like to attend.
---
---
Grocery Card Fundraising Program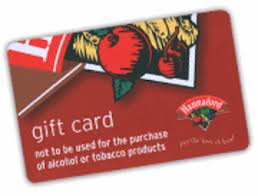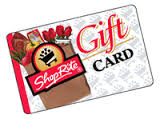 Support Berith Sholom just by doing your normal grocery shopping at Hannaford Supermarket and Shop Rite! Call the office for an order form. Fill it out and mail it back along with your payment. Your cards will be mailed back to you ready to use in the exact amount you ordered, or you can arrange to pick them up in the office. Then shop! Berith Sholom gets 5% of all cards sold donated to us by the market at no cost to you.
Please contact Cindy in the office if you would like to purchase cards.
Thank you for supporting your shul!
---
Share your Goo

d News with us!!
---
Weekly Daytime Torah Study Group
Thursdays, 12 - 1 PM in Room 103 of the Rensselaer Public Library
(across from the long term Amtrak parking lot)
If you have a favorite Torah commentary book, please bring it with you and join us for an informative and enjoyable study session.
---

Support Berith Sholom - Sponsor an Oneg
If you would like to sponsor an oneg, please contact Cindy in the office for details on what you need to do. If you cannot purchase the items yourself, just let Cindy know this, and she will work out another plan for you.
---
Please follow us on Twitter at berith_sholom and on Facebook at Congegation Berith Sholom
---
Shabbat Shalom!